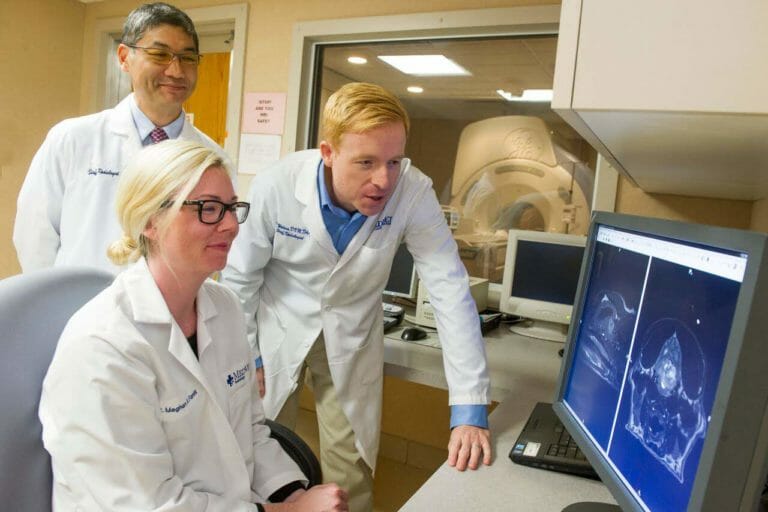 A veterinary resident is a veterinarian that has chosen to pursue advanced training to become a board-certified specialist. After obtaining a Doctor of Veterinary Medicine degree (DVM), these veterinarians must complete a year-long internship before they are eligible to apply for a three-year residency program. Some veterinarians will complete additional training years in specialty internships prior to residency to become more competitive residency candidates.   
How Veterinarians Find Residency Programs
Veterinary residency programs must be approved by the governing specialty colleges and only a small number of multispecialty hospitals with the highest standards are able to provide residency training. These programs provide experienced veterinarians with advanced training, supervised clinical experience, and the knowledge necessary to complete the rigorous board-certification process. Obtaining a residency is very competitive and only the best veterinarians are accepted into these programs.   
Veterinary Residents at MedVet
At MedVet, we offer veterinary residency programs in a variety of specialty areas. We have experienced, knowledgeable, and compassionate residents on our cardiology, internal medicine, neurology, ophthalmology, radiology, and surgery teams.
Under the guidance of our board-certified specialists, residents receive medical and surgical training while managing complex cases. They participate in daily rounds with our specialists and assist with training and supervising our interns. In addition, residents participate in journal clubs, give formal presentations, and advance veterinary medicine through research and publication in veterinary literature.