Veterinary Interventional Radiology
Interventional radiology utilizes advanced imaging tools, like fluoroscopy (video X-ray), CT, MRI, and ultrasound, to treat certain conditions, such as tracheal collapse and cardiac conditions. These minimally invasive procedures can be a highly effective alternative to conventional surgery while reducing your pet's discomfort and recovery time.
Why Choose MedVet Interventional Radiology
Our interventional radiology team, many of whom are board-certified, specialize in using advanced imaging technologies to see what may be causing your pet's medical issues and provide precise, non-invasive treatments. You'll experience comprehensive, collaborative care with access to all the expertise and equipment your pet needs under one roof.  
Our team includes veterinary specialists in Internal Medicine, Radiology, Surgery, and Cardiology who work collaboratively with your family veterinarian to diagnose and develop a treatment plan for your pet's best possible outcomes. 
Our caregivers are at the forefront of veterinary care, research, and technology. And MedVet offers state-of-the-art equipment to capture the detailed images that are a key to correctly diagnosing and treating your dog or cat. This experience and expertise make us a preferred partner for many family veterinarians. 
What to Expect from Interventional Radiology
Many interventional radiology procedures require pets to be very still. Because that can be difficult for pets, we often use sedation or anesthesia which requires special preparation like making sure your pet has not eaten (fasted) before the procedure. Before your visit, our team will provide all the information you will need and answer all your questions about the procedure. 
During the procedure, your radiologist will use advanced imaging to see inside your pet's body. Then they insert a small tool like a needle, tube, or wire through a small cut. They use the imaging to guide the tool to deliver treatment direct to the part of the body that needs it. 
A doctor will meet with you to discuss your pet's diagnosis and treatment plan. They will answer any questions you may have, too. Our team also partners with your family veterinarian to provide the best treatment options for your pet. 
Interventional Radiology Services
Closed reduction and fixation fracture repair
Closed reduction and fixation of joint luxations
Nasojejunal feeding tube placement
Percutaneous nephrostomy
Subcutaneous ureteral bypass
Tracheal stenting for tracheal collapse
Ureteral stenting
Urethral stenting
Intra-hepatic portosystemic shunt occlusion
Transarterial bland embolization for bleeding
Transarterial chemoembolization for cancer
Vascular foreign body retrieval
Vascular malformation occlusion
Vascular stenting to relieve obstructions
Not all services are available in every hospital. Contact your local MedVet for services for that location.
Interventional Radiology Resources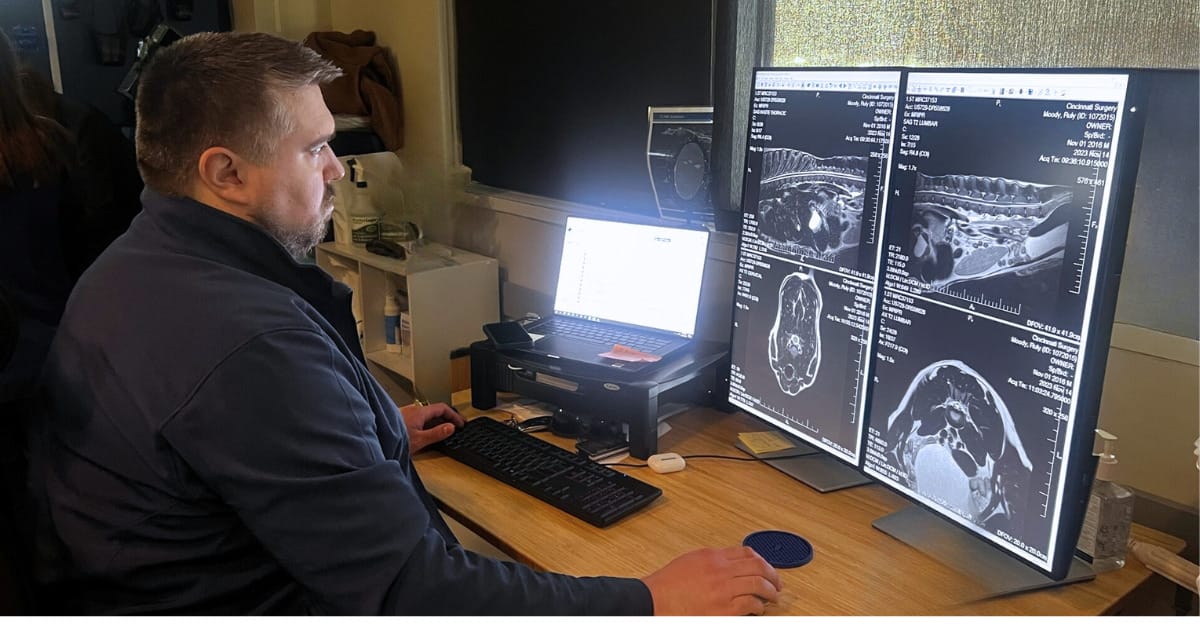 Article