Community Support
We are committed to the communities where we live and work. Our teams often engage in events in their local communities to support charitable organizations that care for pets. We're also proud to be involved with some national initiatives aimed at improving the lives of pets and their people.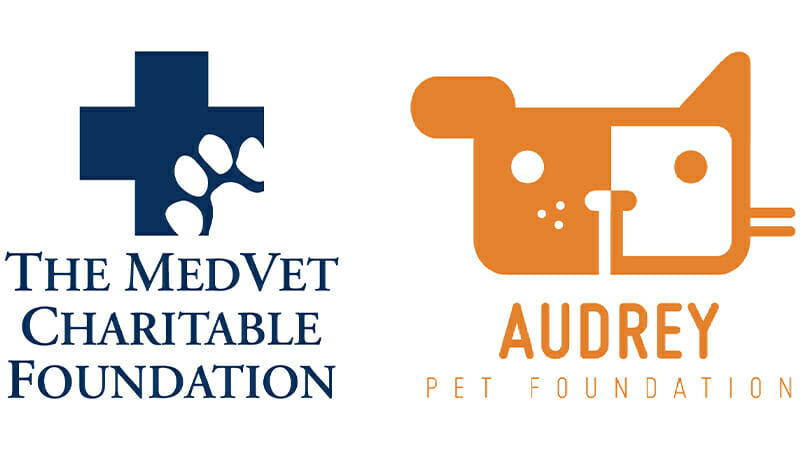 The MedVet Charitable Foundation is a 501(c)3 providing Veterinary Care Grants to help families and their pets with treatable conditions. Donations to the Foundation help those in need now and help pave the way for the health of pets in the future. Donate to the MedVet Charitable Foundation to help pets in need. Donate to the MedVet Charitable Foundation to help pets in need.
In Idaho, WestVet works with The Audrey Pet Foundation (APF), Idaho's first financial assistance program for financially disadvantaged pet owners with pets requiring specialty veterinary care. Funds are matched by donated services from WestVet doctors, resulting in a significant decrease in expenses. Donate to The Audrey Pet Foundation.
Nominate for Shelter Surprise 2023 – nominations open Sept. 25!
Shelters and rescues are close to our hearts, and we often collaborate with them to provide care for shelter pets. However, they are often under-resourced for the important work they do. We're excited to be able to show our gratitude for their passion and commitment to caring for pets and finding them loving, forever homes. 
Each fall, we offer the MedVet Shelter Surprise where supporters can nominate shelters. From the nominations received, we choose 10 finalists which are part of a public vote to determine which three deserving shelters win cash prizes to support their mission.  
The winners are announced during National Animal Shelter and Rescue Appreciation Week which takes place each November.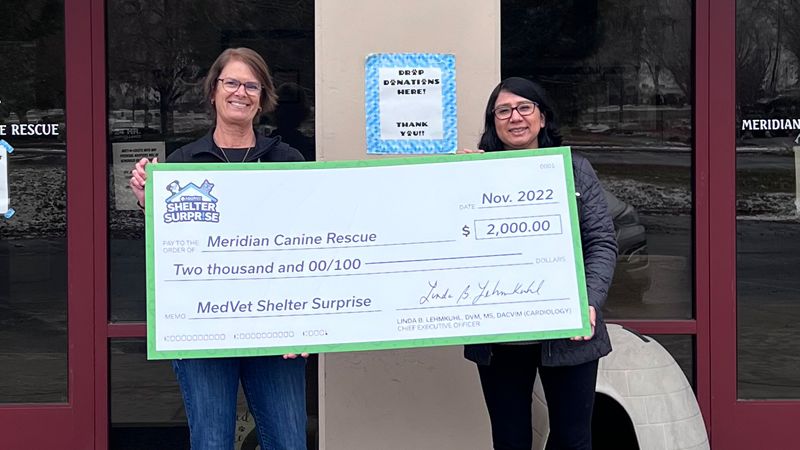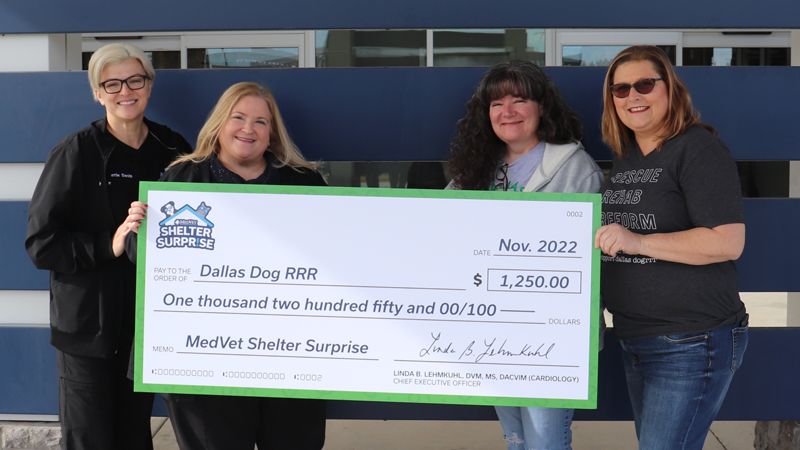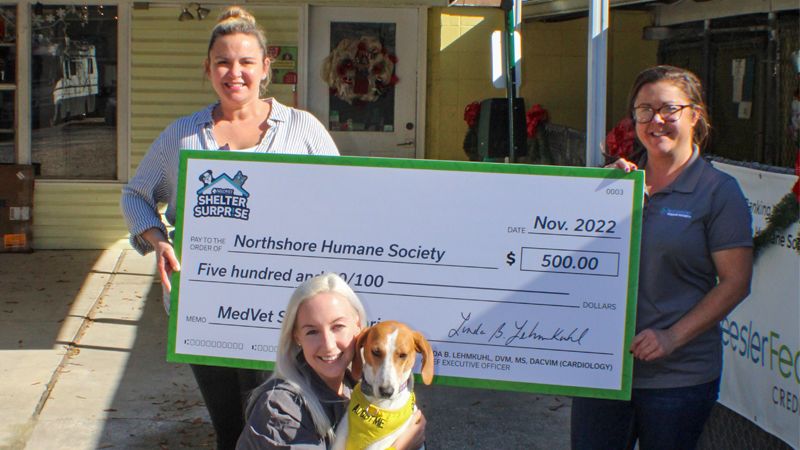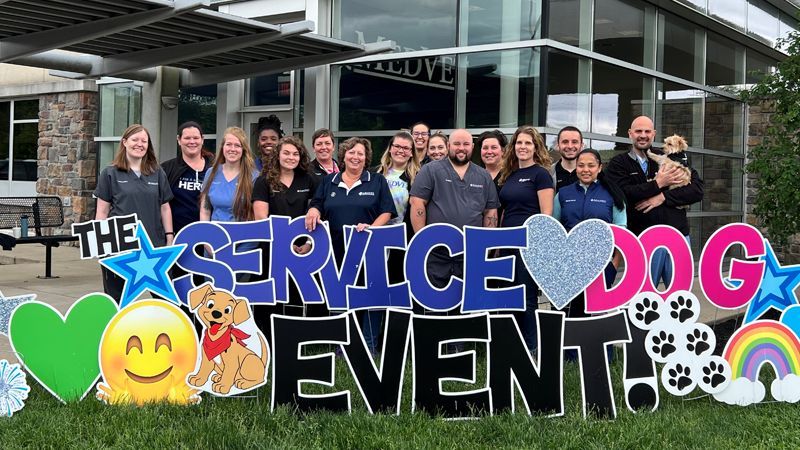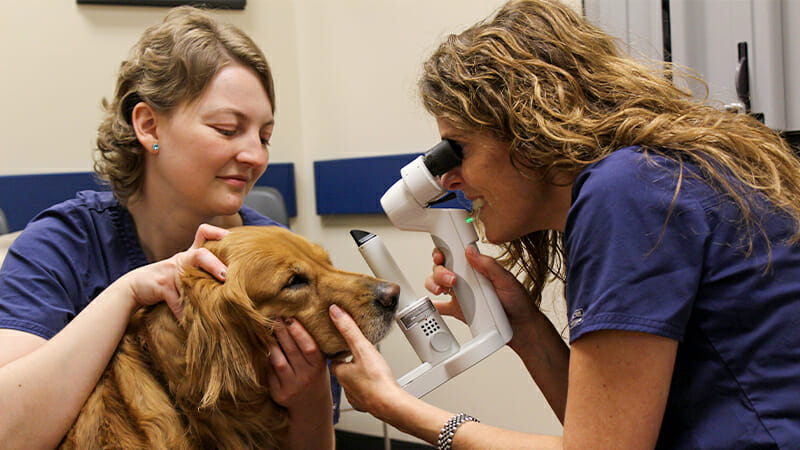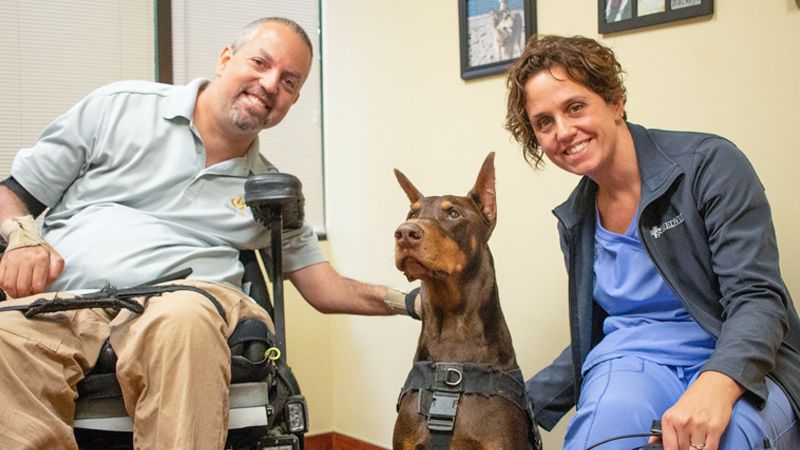 We are proud to participate in the annual American College of Veterinary Ophthalmologists and Epicur National Service Animal Eye Exam event. The ACVO is an approved veterinary specialty organization of the American Board of Veterinary Specialties that board certifies veterinarians as ophthalmologists. The organization developed the ACVO/Epicur National Service Animal Eye Exam event in 2008, and since its inception, nearly 76,000 service and working animals have received free screening eye exams throughout the country. 
Board-certified ophthalmologists at several MedVet hospitals and Veterinary Eye Institute practices offer free eye screenings to service animals each May. Check out a few photos from our most recent Service Dog Event.  
Military and First Responders
We are grateful to our military and first responders for all they do to keep us safe, and we're also aware of the important role that working animals have supporting military and emergency response efforts. We are proud to offer a military discount to active duty military personnel.  
We also have partnered with police, fire, and rescue organizations to offer training to first responders, so they are able to address the needs of pets in emergency situations. This includes pet CPR and first aid. If you're interested in training for your department, please contact us.