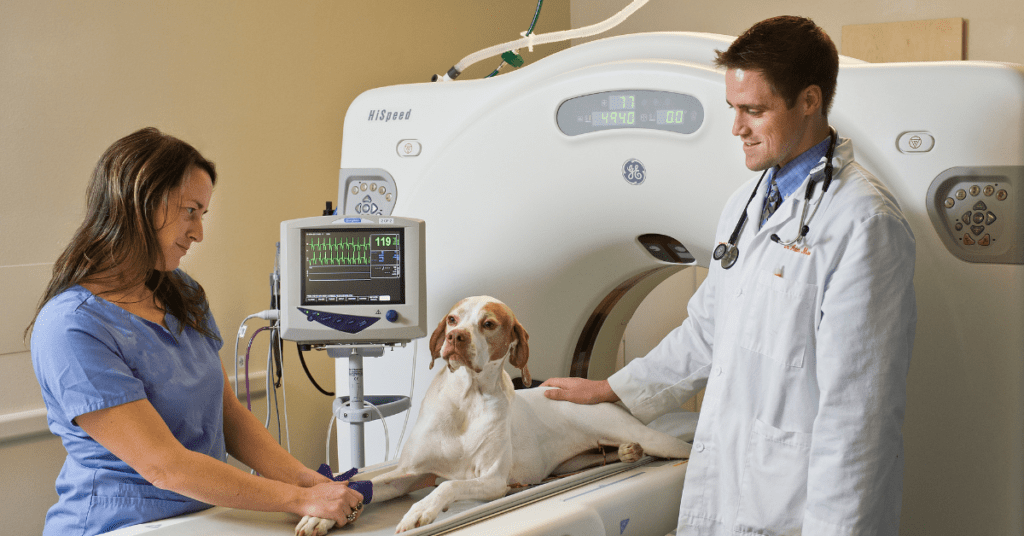 When you visit a human doctor specializing in a particular field of medicine, you know that they have completed extensive graduate education and clinical training in a focused area. The same is true for veterinary specialists.  
A veterinary specialist is a Doctor of Veterinary Medicine (DVM) who has completed years of rigorous training in a specific field of veterinary medicine following graduation from veterinary school. This includes at least a one-year internship and three years of advanced training in an approved residency program.
After completing all training and research requirements, these veterinarians must pass a series of examinations to become a diplomate of their specialty college. Veterinary specialists are the leading experts in their area of veterinary medicine.
Veterinary Specialists and Your Pet
So, what does all that mean for your pet? Simply put, when your pet is treated by our specialists, they receive exceptional care from an experienced and highly skilled doctor who is a leader in their field. 
This expertise is complementary to the care provided by your family veterinarian. You may be referred to a MedVet hospital if your pet needs specific equipment and/or expertise that your veterinarian does not have. Collaboration between you, your veterinarian, and your veterinary specialist is critical to providing the best outcome for your pet. 
MedVet has specialists in the following areas of veterinary medicine: 
Anesthesia & Analgesia 
Avian and Exotics Medicine 
Cardiology  
Critical Care 
Dentistry & Oral Surgery 
Dermatology 
Emergency Medicine 
Internal Medicine 
Interventional Radiology 
Neurology & Neurosurgery 
Medical Oncology 
Ophthalmology 
Radiation Oncology 
Radiology 
Rehabilitation 
Sports Medicine 
Surgery 
Learn more about veterinary specialists at MedVet.