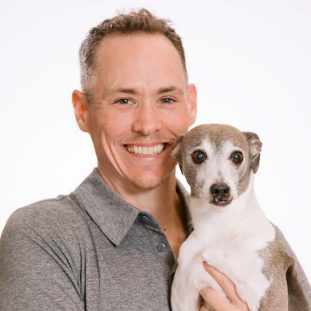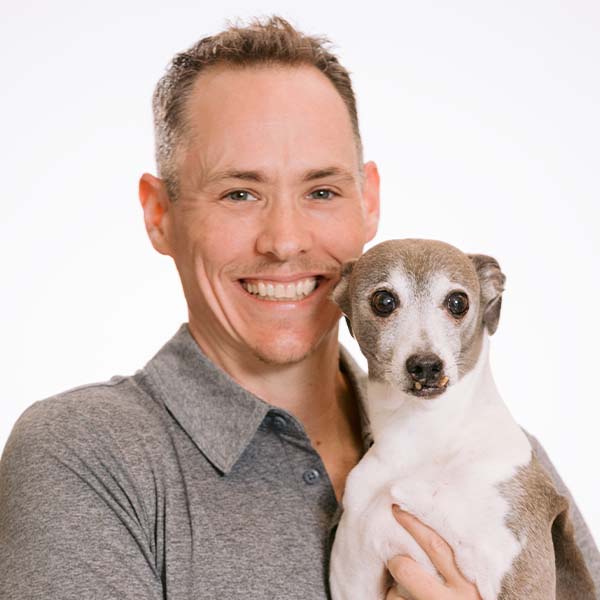 Dr. Jay Gladden is a Board-Certified Specialist in Veterinary Emergency & Critical Care at MedVet Columbus. In addition to providing exceptional care for pets and their loving families, he serves as our Critical Care Specialty Leader, fostering connectivity, communication, and collaboration among our entire team of critical care specialists in MedVet hospitals across the U.S.
Why did you choose to become a veterinarian?
I have always had a fascination for biology and unraveling the mysteries of how all the complex and intricate systems inside ourselves and our pets balance in health and disease. Paired with this academic passion is the appreciation for how the human-pet bond transcends cultural differences and allows people to connect with one another. My pathway to becoming a veterinarian was inevitable as this tremendous profession incorporates both medical problem-solving and an opportunity to partner with families and their beloved pets.
Why did you choose your specialty?
One of the most wonderful aspects of critical care medicine is that navigating critically ill patient care takes a village. Every team member in the hospital contributes to the critical care patient journey in some way and the collaboration with staff, nurses, emergency clinicians, and other specialists is one the most rewarding aspects of emergency and critical care specialty medicine. This area of specialty medicine continues to rapidly evolve, affording us all novel opportunities to continue to grow and push the envelope of caring for and improving the lives of some of the most debilitated pets, allowing them to safely return home to their families.
What's one of your best memories of a patient along the way?
There are so many amazing families and pets that have shared some of their toughest and most endearing moments with me so it's hard to narrow down the list to my best memory. One that definitely stands out is a spirted little Yorkie named Archie that survived not one, but two, cardiopulmonary arrest events due to the dedication and care of an entire team of specialists, nurses, and his loving and committed family.
What accomplishment in your career are you most proud of?
As a clinician-educator, I am most proud of contributions I have made to the educational journey of those whom I have been fortunate enough to teach and train over the years. I am incredibly proud of the nurses, house officers, emergency clinicians, and specialists who have advanced their medical knowledge and have remained committed to sharing that knowledge with others to build the future of veterinary medicine.
What advice would you have for someone considering veterinary medicine and your specialty in particular?
When considering a career in veterinary medicine and specifically critical care medicine, the secret to a successful and fulfilling career path is understanding that caring for pets requires not only medical knowledge but is primarily centered around caring for the people who love them, during some of their most heartbreaking and toughest moments.
What are you most excited about/proud of for the Critical Care specialty at MedVet?
The critical care specialty teams across MedVet are the most collaborative, resourceful, compassionate, and committed communities I have ever been a part of in my career. I am so proud of the collective "growth mindset" and passion for education in the pursuit of excellence when it comes to critically ill patient care. With a group of folks ready to tackle any challenges that may arise with tremendous resiliency and sincere interest in not only critical care medicine but their fellow peers and colleagues, I see a bright and expanding future for critical care specialty medicine.
Get to know more about Dr. Jay Gladden.